CEM activities cover all areas for which weather information and forecasts assume a considerable importance: from agriculture to the environment, from transport to energy, from insurance to distribution, from publishing to television.
Among the most significant collaborations in the industrial market, we include those with most of the largest Italian operators in the utility sector where we supply information to support policies for production, storage and distribution of electricity and gas; in this sector CEM has become a benchmark, both for traditional and renewable energy sources, providing service to organizations such as Terna, ENI, ENEL, Edison, SNAM, A2A and many others. CEM also boasts significant experience in the area of transport and mobility with the supply of advanced services to Italian organizations such as Ferrovie Nord Milano, several highway operators and AMSA.
A particular focus should be given to the support activities leading to the operational management of snow removal plans during the winter, these are: improvement of predictive models at very local scale, with high geographical resolution (for specific applications in areas smaller than 1Km²), development of alerting systems for the various weather parameters at several levels, even for complex structures (e.g., prediction of ice formation on HV overhead power lines), now-casting 24/7 specialized support in case of "emergency" situations.
CEM also operates in the marine sector, with services dedicated to shipping, off-shore activities, sailing, sea sports, as for the 2012 America's Cup World Series in Venice.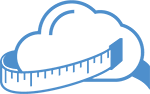 GAIN A COMPETITIVE EDGE WITH
Tailor made forecasts
The marine forecasts developed by CEM for the entire globe, with high temporal and spatial detail, covers all the parameters of interest for navigation: Waves (surface and swell), Wind and other atmospheric parameters, Storms, Currents, Tides and Ice limits.
During 2012, CEM has established the internal division GAWS® (Global Aviation Weather Services) which in January 2013 obtained – the only Italian private organization to do so – the ENAC-EASA certification as ANSP -MET (cert. ref. ANSP – CAA – 012) in accordance with Regulation (EC) No 550/2004 of the European Parliament and the Council and of the Commission Implementing Regulation (EU) No. 1035/2011 of the Commission.
Thanks to the employment of certified meteorologists, trained in accordance to the WMO -258 regulations and English TeA liv.4, CEM is capable to deliver, 24/7, the various meteorological services for civil aviation: Messaging airport: auto-METAR, TAF, AIREP, airport warnings, wind shear, volcanic ash, Weather folder, Weather briefing and Flight- dispatch (FAA certified).
Our experience in the aviation sector includes the operational meteorological service for Aosta Airport (LIMW) and the meteorological services for the airport managing bodies of Milano-
Linate (SEA) and Torino Caselle (SAGAT). Meteo Expert has been the main partner for the development of a on-board meteorological service for light aviation.